Play an alien rock band of kitten pirates lost in space.
Fly starfighters, board space ships and loot locals to fund your music tour.
Cooperative Arcade Adventure for 1-4 Players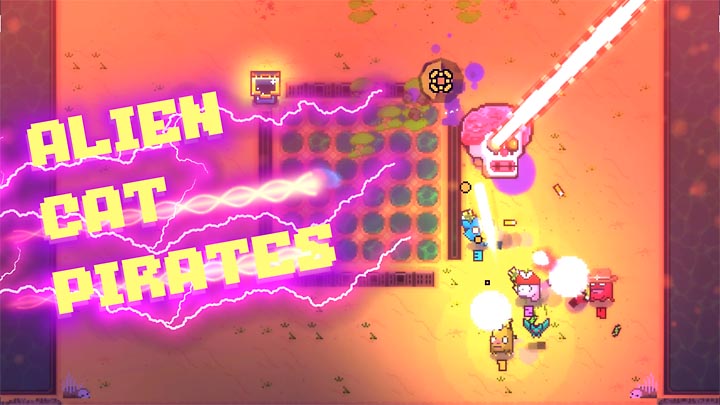 Arcade + SHMUP + Bullet Time + Items
Procedural levels, weapons, rules, bosses, characters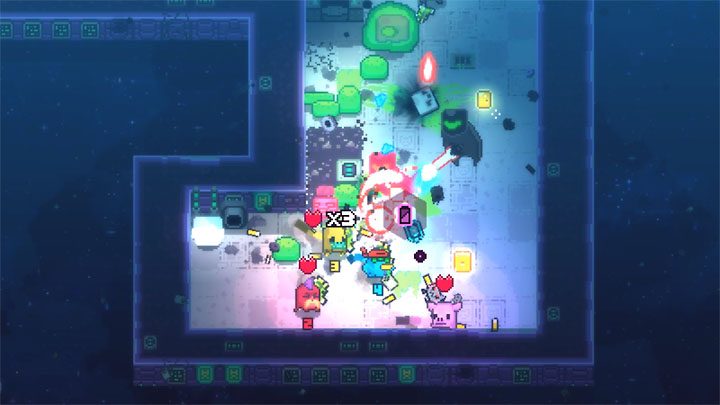 Mix of Gauntlet/Galaga/Hotline Miami/Nuclear Throne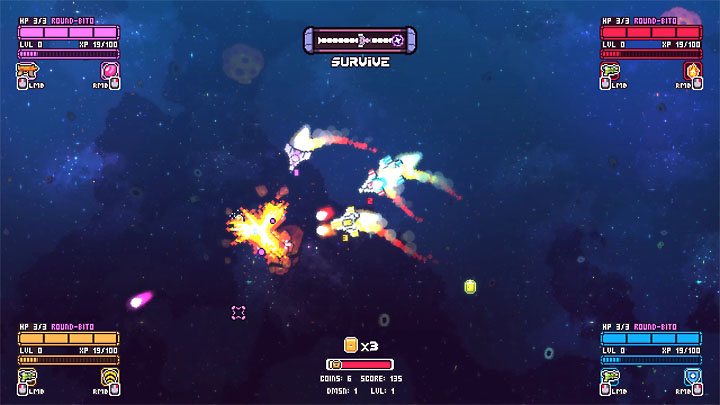 Available for
PC, Mac, Linux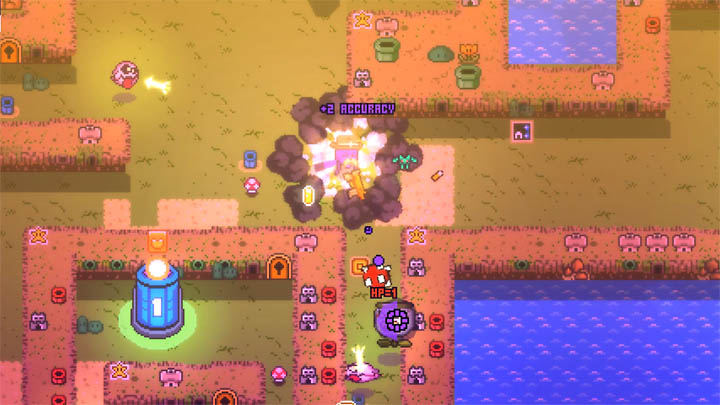 Purchase now and get Early Access to the latest playable.